Our Santee Plumbers Offer Affordable Peace of Mind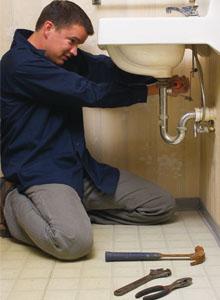 Finding a professional, experienced Santee plumber to work with you is important, even if you don't need service now. Plumbing and HVAC are crucial aspects of homes and commercial structures that people often don't think about until disaster strikes. So many features in a home - like heating and air conditioning, drains, toilets, water heaters, garbage disposals, sinks and dishwashers - rely on well maintained fixtures, drains and hardware. Minor plumbing problems can lead to extensive and expensive repairs down the line, as well as discomfort and inconvenience. Team up with our plumbers in Santee, California for peace of mind, quality service, and assistance in planning new construction and renovations.

Find an experienced and professional plumber who fill fix and install things right the first time. We offer a satisfaction guarantee that ensures our repairs will last. We'll work with you to give an honest assessment and an accurate price quote, whether you want to repair, maintain or upgrade existing plumbing and HVAC. When it comes to Santee, California plumbers, our customer service and professionalism are among the best.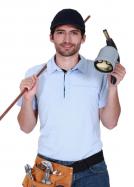 Why Call Us For Your Santee Plumbing Needs?

We offer accurate pricing estimates & time windows

Our technicians are thoroughly trained, fully licensed, and always background checked
We're full service - from quick repairs to large commercial plumbing installations
We come prepared, thanks to our fleet of "warehouses on wheels"

We Are Available for Residential & Commercial Service

We work with both residential and commercial customers. Some of our residential customers include owners of condominiums, townhouses and single family homes as well as multi-family residences. Our commercial service is offered to municipalities and public buildings, medical facilities, hotels, restaurants, retail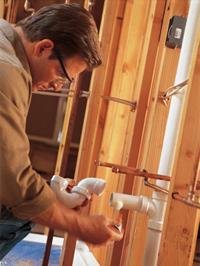 businesses, single offices and office complexes.

Our Santee, California plumbers can help with each stage of the design process and even work with new construction or empty shells. We will work with you to make recommendations that are affordable and that will allow for growth while meeting your budget and scheduling requirements. We'll also work with you to find ways to conserve water and energy and find green plumbing solutions that are environmentally friendly. From underground and in-home piping, to bathroom and kitchen fixtures, to sprinkler service and HVAC systems, we can work with any aspect of new plumbing installation or remodel.

We offer prompt, reliable service during emergencies too. No repair is too small - from a leaky pipe, a clogged drain or toilet, to air conditioning that just isn't working right. We will take the time to fix your Santee plumbing problem and make recommendations to avoid future plumbing disasters and inconveniences.
---
Our Santee Plumbing Contractors Offer Preventative Maintenance Plans

Regular maintenance is another service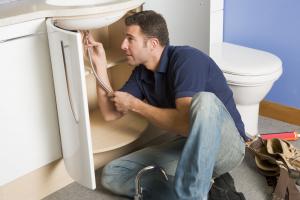 that our Santee plumbers can help you with. Let our capable plumbing professionals take care of seasonal and annual maintenance to make sure that it's done right and worry-free. Maintenance ensures that your HVAC system keeps your home comfortable and that small plumbing problems don't turn into repair nightmares. We know that home and business owners have enough to handle without worrying about plumbing maintenance and are happy to help in a way that is friendly and affordable.